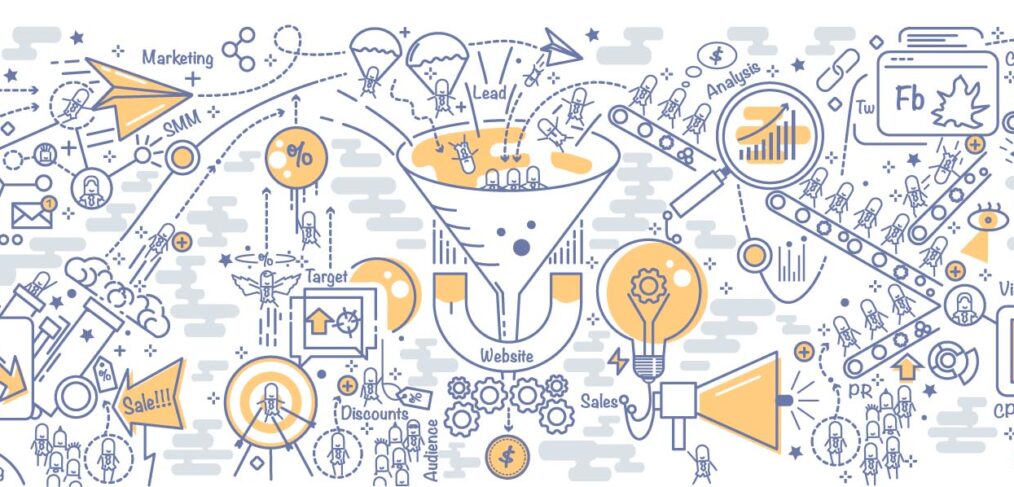 Types of Lead Offers
Some of the best things on the planet come in a combo. Wings & beer, Big MacTM & fries, Surf & Turf, and my personal favorite: Landing Pages & Lead Generation! A genius way to find more leads is to have your targets qualify themselves. And with today's technology, it's easier than ever to set up a Landing Page (tied to your existing website indirectly) to grab those leads for future reference, future campaigns, and most importantly future sales.
Often, lead generation is associated with some kind offer. And in some cases, that offer can be as simple as offering someone more information – or giving them the chance to be contacted later. Or not at all. Each of those options we'll look at below, and you'll learn when and why to take advantage of each.
Soft Offer – This is the most basic type. Once they've hit your landing page, they'll be presented with the opportunity to learn just a little bit more about your product, but will need to consent to someone sending them more information to get a full picture before committing to actually speaking with someone. This is great for the prospect who's 'shopping' either your product or your company. They get more information, you get their contact information for future campaigns, and no one is wasting their time (for example, a go-nowhere sales pitch).
Firm Offer (sometimes referred to as a Hard Offer) – This is a jump to the point kind of offer. It's for the prospect who WANTS to immediately get to the next step. The landing page gave them enough information about the product, or they feel like the best way for them to get their process moving (whether sales or evaluation) is to sign up and get somebody to give them a call. They're focused, intrigued, and ready to understand if this is what they need to solve whatever pain point you've made them see (or realize they didn't even have, but want to learn more). This is great because they've cut to the chase, there is demonstrated interest and the potential exists for you to minimize the sales cycle. At the very least, you now have not only their contact information, but you've established a relationship (as arm's length, as it might be) that serves as a warm introduction for future mailings and product offerings.
Negative Offer – This is for that segment of your target audience who was curious enough about the product to click on the landing page, but maybe realizes they've bitten off more than they can chew, or what they thought your product does, doesn't really meet their need. This is the space where you'll tend to see the fewest replies. The negative offer gives the prospect a chance to say, "I'm not interested right now because ________ ." If they fill out the 'fill in the blank' explanation, that works to your benefit because it gives you a window into why someone may have initially been interested, but backed away. And, again, at the very least, you have metrics around who clicks the landing page for next steps, and if they leave their information (simple: name, email address), you'll have that in your database for next time.
Deferred Offer – If you're anything like me, sometimes there are things you want, or want to know more about, but it just isn't the right time. This kind of offer gives the target an out, with an asterisk next to their level of interest. It helps you maintain names in your sales funnel, and it gives you another option for a warm introduction for any promotions down the road.
Give Opportunity Knocks a call today. Our Success Coaches are standing by to help you create that perfect combo of Landing Page and Lead Generation. There's more than one way to skin a cat, and there are countless ways to capitalize on the right kind of leads to make your business soar!