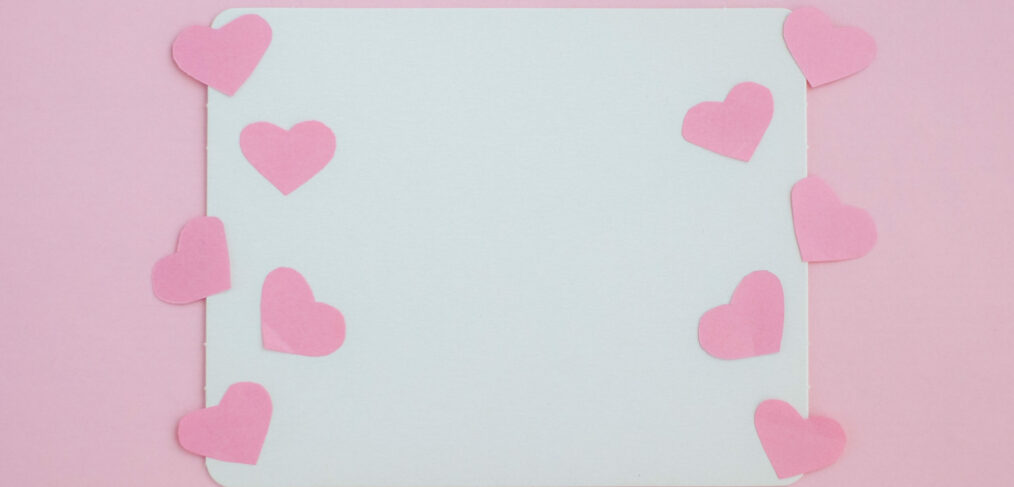 The Small Business's Favorite Valentine
How many of you remember the absolute stress of Valentine's Day when you were a kid? For me, as a fun-loving elementary school child arguably more focused on PE than mathematics, I always looked forward to Valentine's Day. Our teacher let us make these silly manila folder envelops we hung on the side of our desks and let us walk around the classroom and give our drugstore 'Will You Be My Valentine?' cards to friends (and foes).
When we finished, we got to have a cookie or heart-shaped brownie baked by someone's mother, and we counted the silly little Valentines we received. I thought about that when I saw this great list singing the praises of what I try and coach you on every week.
Here's some shocking stats:
So here are 8 reasons why Direct Mail is making such a strong come back:
1.) Direct Mail Is Anything BUT Plain – Done the right way, your Direct Mail postcard will stand apart from the generic mail your prospect receives. And because it stands out, that's the first step in retaining their attention long enough to make your intro pitch and guide them toward your powerful Call-to-Action!
2.) Direct Mail Is Loaded with Confidence & Backed by Results – The science behind Direct Mail (and its resurgence) suggests that the Return on Investment is absolutely in your favor when rolling out a campaign be it for lead generation or to promote new sales.
3.) Direct Mail Is the Perfect Test Vehicle (hello, paging broken record…) – By now you should know this is my mantra, and that the idea of testing is part & parcel with my coaching. If I've said it once, I've said it a thousand times. Test, test, test. Understand what works and what doesn't (fail fast) to maximize your outreach – and your results!
4.) Direct Mail Lets You Directly Address Your Prospect's Pain (known and unknown) – Talk about a fast-track to a prospect's pain point. In two seconds, a Direct Mail postcard can identify the pain, get buy-in from the prospect, and give them a solution to eliminate the pain. It's even more compelling when you can introduce pain they might not even realize they have!
5.) Direct Mail Lets You Pinpoint – Rifle vs a shotgun, right? You can specifically target the prospects who best meet the criteria you're looking for, whether it's income, geography, past customers, the audience for grand opening, etc.
6.) Direct Mail is Personal – You have the chance to speak directly to your prospect. They're holding your offer in their hands. You're asking them, one-on-one, to trust you and to let you help them.  [NOTE: Avoid 'Current Resident' or 'Valued Customer' or any generic addressing postcards you want the lead to appreciate receiving. How often do YOU throw 'Current Resident' mail right into the trash?  See what I mean?]
7.) Direct Mail Accommodates Tiny Budgets – It takes money to make money, and you won't find a more economical way to get the word out than a great postcard campaign for less than you might have thought! And because you can still reap great returns on a small investment in a Direct Mail postcard campaign, you have the ability to grow your business at a pace you can afford.
8.) Direct Mail Is a Flexible Format – Talk about options! You can dictate (and easily update) design, formatting, graphics, and the language you use. One postcard with the same message can be designed umpteen different ways to catch attention and spark interest!
All of those great benefits, and you didn't have to staple a manila folder forty times, or debate whether or not to give that mean kid a Valentine when you didn't want to, but your mother made you!
What's even better is that Direct Mail postcard campaigns can be stress-free. Give Opportunity Knocks a call today. We've got Success Coaches standing by. Minus the sweet treats and cavities, we can help you take advantage of everything about Direct Mail and make your outreach something you and your prospects will love.