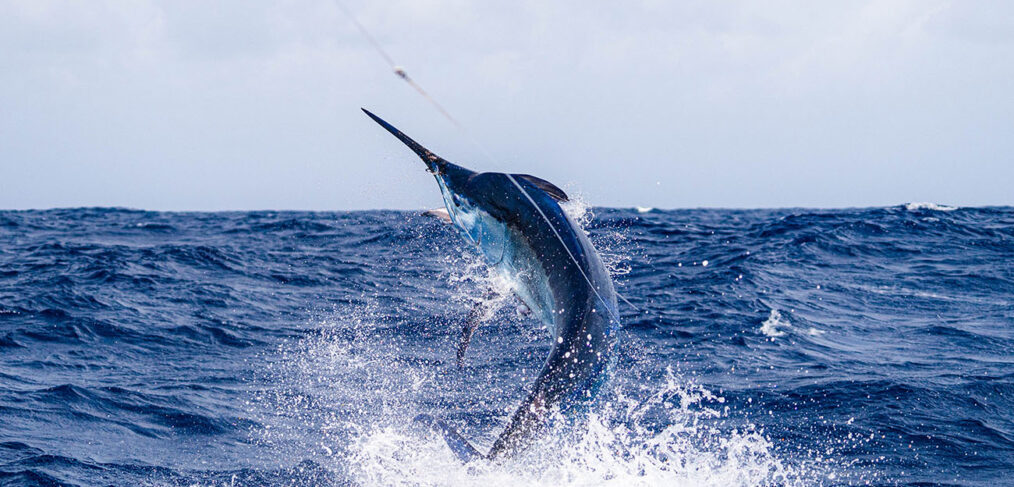 The Basics of Planning Your Campaign
Back in June I was vacationing in the North Carolina Outer Banks. While I was there, an amazing event was taking place: the 63rd annual Big Rock Blue Marlin Tournament! Drawing big time fishing enthusiasts (Michael Jordan, among them) as well as journeymen fishing captains, this tournament is world-famous and pays out a TON of money for the winner. WideSpread, the winning boat, hauled in a whopping 656.5-pound Blue Marlin…and $1.6 million in prize money!
So much of what I experience in life, as you've read in previous articles, mirrors the world of direct marketing. The preparation, execution, and persistence required to win a prestigious tournament like Big Rock lines up extremely well with what it takes to ensure a successful and fruitful postcard campaign, as laid out in these 8 Direct Mail Campaign Prerequisites.
Pick your medium (duh, postcards) – Beyond my personal choice, understand that the ROI from a postcard campaign can greatly outshine blind email, direct mail letters with reply cards, and intrusive telemarketing efforts.
Pick the (single) product or service to promote – Remember, selling everything at once is the same as selling nothing at all. Narrow your message to a single product or service, hammer away at that item, and plan for future campaigns to highlight your entire range. Give the reader something to focus on so they can associate well with your company!
Determine campaign objectives – This could be interchangeable with #2 – it's that critical. What are you trying to do? Do you need to sell 1,000 widgets? Or do you need to grab 1,000 new leads to keep the top of your sales funnel full? Your language and approach to your Call-to-Action tell the target what you're wanting from them. The objectives need to be explicit, but also simple and clear.
Search for and use mailing lists – After you've determined who you're going after, find the right mailing list (and list company) for you. Not all lists are created equal, so take some time to investigate the product and the company before you hand over your money.
Identify the format, tone, and style – ALWAYS use language the target is likely to easily understand, that's first and foremost. After that, make sure the language on your postcard reflects your company's tone and style. You get more flies with honey. Attract the right kind of clientele by presenting yourself well and clearly.
Understand your unique selling proposition – If you don't already know what makes your product or service something your target will want to snap up, you're going to have trouble picking out your unique selling proposition – and, ultimately, you'll have trouble translating any kind of interest or urgency to your targets. Understand what you're selling and how to make it irresistible!
Emphasize the supporting benefits – Some folks push features, but the benefits of those features are what turn the page for a reader. Your tractor might 'feature' push-button start, but the 'BENEFIT' is the target will never lose their tractor key again. See what I'm saying? If your benefit will make like easier IN ANY WAY for your target, tell them that. (see #6)
Create your offer – With an eye on your bottom line, pick an offer (whether it's physical or just a discount) that your target can get behind, and one that won't break your bank. If your profits go to replacing what you spent on the offer, you've missed the point.
There's zero chance you pull in a record Blue Marlin without knowing some basics: where to look, what kinds of equipment are required, how many hours you have to commit to the fight (I've learned it can take up to six hours to haul in one of those beasts!), how many people you need to help, and how many times you have to try to be successful. The chances of success are just as slim if you don't make the most of your direct mail prerequisites when it's time to engineer a postcard campaign
Give Opportunity Knocks a call today. Our Success Coaches are on standby with baited lines, ready to cast a 'WideSpread' winning campaign into the water. Let us help you plan ahead and reel 'em in!