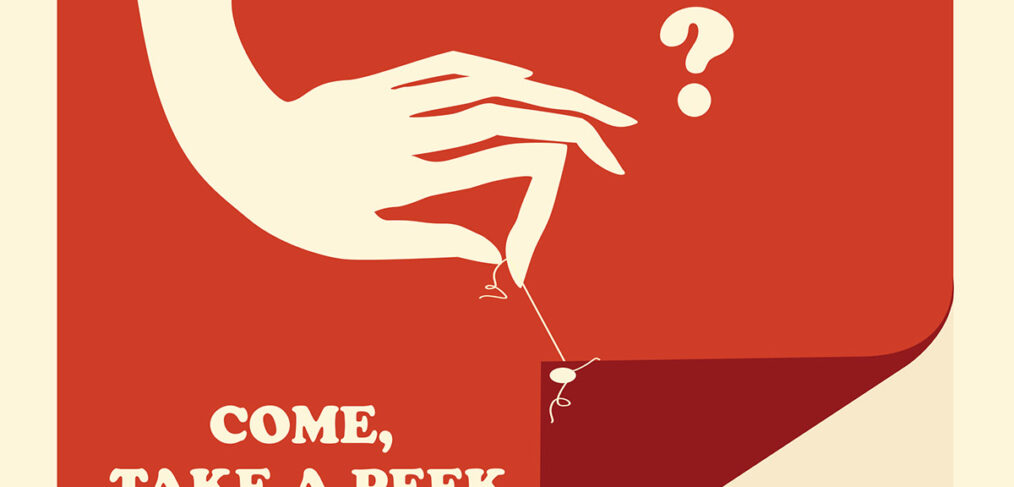 Teasers as Headlines
The entire point of any kind of marketing or advertising campaign centers around getting a response from the target, right? You want to entice the target to find enough interest in your product or service that they can't help but inquire; you want them to ask more, know more, and ultimately decide that they have to have what you're promoting. A great way to do that, to build curiosity and to stoke that interest is by using 'teaser copy' – the first thing they see and the one thing you hope makes them want to read more.
Direct mail sales letters do that fantastically (the enticing part) in the information they can put on the outside of their envelopes. Problem with postcards is that we don't have envelopes. But that doesn't mean we can't also take advantage of the teaser philosophy during our outreach to targets. The tricky part of teasing on a postcard is that we have to do it up front, and it has to be well executed because we have nowhere to hide! These 7 Teaser Headline Tips will help you get off on the right foot:
Identify the target audience – That phrase, 'Read the room' is critical. By understanding the target audience, you know the tone and language you can use (or get away with) in creating a teaser lead. They'll read much different for the 'Grand Opening' of a Clown School than for the 'Grand Opening' of a Senior Living Facility.
Talk about the reader's problems – The headline is the place to announce that you're here to solve their problem. Targeting the right audience means you can shout out a (shared) problem and solution in one line: "WEIRD TASTING WATER! A simple test can help you determine the cause – and Crystal Clear H2O solutions can help you with the cost-effective, safe, and tasty solution!"
Promise the reader a benefit – Nobody buys something 'just because'. Your target needs to know, immediately, that you're offering them a benefit in buying your product or solution. Because there's no where to hide on a postcard, you can get them thinking by saying something like, "Never waste your AP department's time again manually creating supplier checks!" The benefit is their AP staff can be doing other, more valuable things, than taking time to print and stuff checks.
Use the word FREE on the postcard – You can't beat free. BUT, remember that any time you're using 'free' as an offer, or as a way to drum up new leads, that 'freebie' needs to be something you can afford to give away (or discount). "Buy 5 weeks of personal training and get the 6th week free!" Ideally, you'll have covered the cost of the sixth week of training in the five weeks leading up, so you're not 'technically' losing anything.
Make a provocative statement – "Your neighbors will be GREEN with ENVY when they see your Perfect YardTM." Oh really, you ask? Exactly how and why will they be envious? And exactly how much is this going to cost me? I want my neighbors to be jealous, but the offer better be something I can afford. They've had a whole conversation in their head before even reading the rest of the postcard. Genius.
Create a sense of urgency – Come and get it before it's too late, essentially. "The first 75 people to order a Mother's Day Bouquet of Love will ALSO get their choice of a limited-edition Love Vase for Free! But hurry as supply is limited!" Even if the supply isn't necessarily that limited, creating the drive to purchase can be powerful.
Don't mislead the reader – You never, ever want to intentionally lie to a reader or promise them something on which you can't possibly deliver. That is a straight line to reputational risk. Scream from the mountaintops about anything you can honestly provide or highlight that will make people flock to your door. But never employ any kind of bait & switch techniques. You'll ultimately do more harm to your business that way than you might imagine.
Teasers aren't only for direct mail letters – and I'm sure you've seen a ton of those in your own mailboxes. Give Opportunity Knocks a call. We've got Success Coaches standing by, ready to show you how teasing headlines are meant to illicit curiosity, imagination, and wonder in your target. We can help you create a great postcard campaign and showcase exactly what you can really do for them!