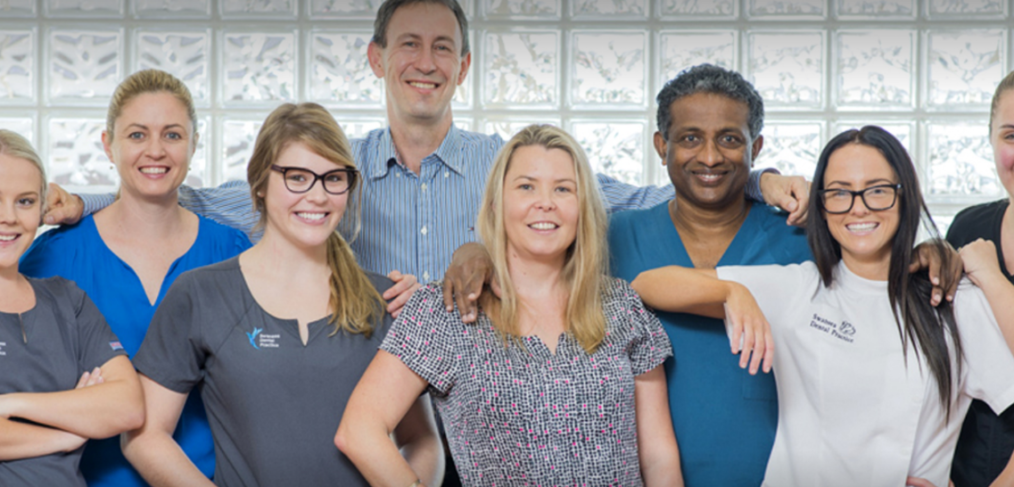 Spotlight on Success: Swansea Dental Practice
Postcards Prove Perfect for Quick-Start ROI!
Customer spotlight: Making your presence known
An interview with Dr. Vatsal Suthar, proprietor of Swansea Dental Practice
Every now and then we like to sit down with the people who know the benefits of our products better than even we do – our customers. It's a great practice for staying abreast of what's happening in their world and a fantastic opportunity to learn a thing or two about the industries in which direct mail marketing has a tremendous impact. our good friend Doctor Vatsal Suthar was kind enough to sit down with us and chat about marketing in his world and the impact that Opportunity Knocks has had on bringing in new clients for his recently established dental practice.
[See: postcard marketing for dental practices]
Within it, there are lessons for every sort of small business owner!
Q: Dr. Suthar, thanks for sitting down with us. What kind of marketing were you doing prior to opportunity knocks?
A: Just about zero. I took over an office which was in a rural part of town. The previous owner for whatever reason did nothing to really let the community know that there was a dental office here. I felt that something needed to be done and mailers seemed to have a good track record in the dental community.
For me, it was really just a matter of creating awareness, and letting people know that we're here – that was the message that needed to be heard and mailers seemed to be an obvious choice.
Before this, the last offices that I worked at did very minimal advertising, I think one had a website and it was pretty outdated. One maybe did a radio spot, another one maybe had a billboard … but there was also one office that did nothing except join PPOs, so I never had good guidance from the previous owner showing me what marketing and advertising are all about for a dental office.
Q: When you took over the practice, how many patients did you have?
A: I think officially there were 700 in the computer. How many were active, well, it was probably a faction of that. It's been a sizable increase because there's been some attrition, and there's some bad apples that had to be removed from the bushel, but now we've filled it up with good apples. I'd say we're at 750, but all of them good ones now.
Q: When you started the direct mail what sort of initial response did you get?
A: The initial response was what we wanted it to be, which was phone calls. People [called] wanting to get scheduled or had questions about "Hey, do you do this procedure?" or, "Do you take this insurance?" or, "Are you open these days?" so it did what it needed to do to get the phone ringing.
Q: Did a lot of those turn into immediate clientele?
A: I wish I had the exact number, but based on the numbers that [Opportunity Knocks] gave me, 1.1% responded and out of those, probably a dozen people that actually came in and got an appointment or a cleaning or an exam or what have you, and it more than paid for itself.
Q: Why do you think it worked so well? what messaging do you think worked?
A: I believe it was just the first time the market had been exposed to anything like that before, we were going to get some kind of response. I'm willing to bet that it had everything to do with going from no exposure to some exposure.
Q: How long do people typically stay with a dentist?
A: Well, it's changing. If your insurance changes, you move, and those numbers are only going up. There are lots of patients who are just floating from office to office.
Q: What's your practice's strategy to combat that?
A: You're just fully transparent to the patient. You tell them how we run things scheduling wise, how much their treatment cost is going to be, what their responsibility is going to be, and you've gotta leave it up to them. It's just a matter of being super transparent to the patient. I don't know if that's groundbreaking, but, it's the basic things.
Q: What have you liked about working with Opportunity Knocks?
A: To start off I didn't know about you guys until a colleague told me, so right off the bat you came recommended. I respect him a lot, I said, "what the heck, let's do this." Andy helped me out. I think what I was most impressed by was just the open communication throughout the whole process, before, during, and after. I mean, even now, we've done a second campaign and everything is emailed back and forth and discussed and followed up and that really made an impact on me.
Q: Has doing business with us been easy?
A: Very much so. It goes back to transparency, if I know what to expect, what the timeline is, what the fees are, it just makes it easier to make a decision and go with it. All I've gotta say is that you've been real pleasant to work with. As a new guy who doesn't know too much, you having the experience to know how it works and to explain everything has been really helpful.
I can take this time [for the interview] because you've always taken this time for me.
Thanks Dr. Suthar for sharing – we know how busy you are and all of our readers appreciate you taking the time to share your experience!
Ready to get your own campaign out? Give us call at Opportunity Knocks at 1 (866) 319-7109 and we'll help you get it out do the door in under 30 minutes!