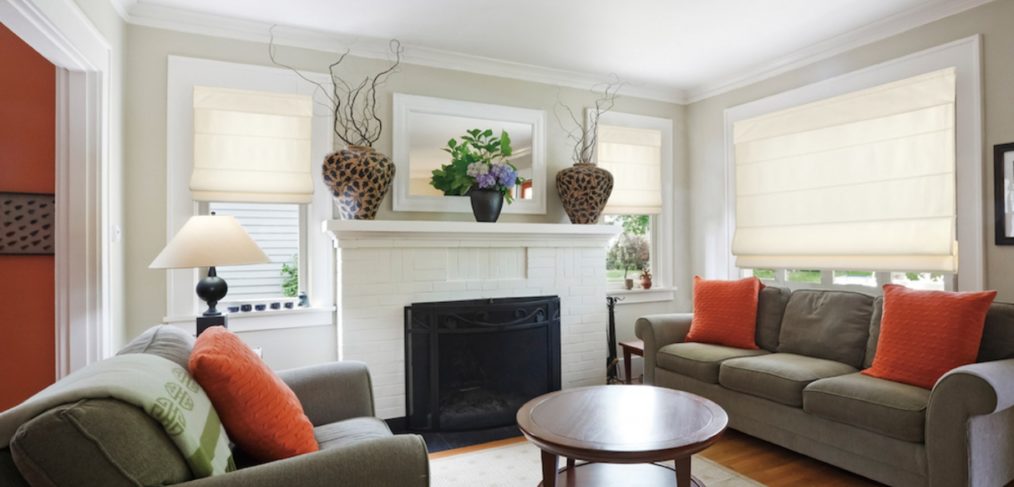 Spotlight on Success: Costless Blinds' 600-1000% ROI and a 90% Close-Rate
 From expensive coupon books to online ads, Pam Coffee, owner of Costless Blinds in Seattle, has tried everything.
It wasn't until she found direct mail however and partnered with Opportunity Knocks that her business really took off. With an astonishing 90% close-rate on her leads, she still had time to sit down with Jim Schimpf to discuss how Opportunity Knocks has helped her change her business.
Q: Pam, thanks for taking the time. Can you tell us about yourself and Cost Less blinds?
A: Sure, thanks Jim. I've been in the business forever – I have over 30 years' experience in this field – but I started up with the new name after 2008. It was a struggle at first.
People weren't buying blinds because of the collapse of the economy. Things were not good … I was struggling to find ways to get my name out there that I could afford.
"I've always believed that advertising is an investment, not an expense."
Q: What did you try?
A: I tried everything. When I first started out, it was a little ad in the newspaper. That's how we did things. But everything is so different now.
But I would put hundreds of dollars into Google Adwords, I would try hiring SEO companies for $300-400 a month. I'm a small business, but I 've always believed that advertisement is an investment, not an expense. I've always looked at it like, if it costs me $100, could I get 5 appointments out of it, and if I sell one of those, it's well worth it because they're going to tell somebody else because they're happy. That's the type of advertisement that everybody wants—word of mouth.
Anyway, I was struggling trying to find the right way to do this. Then, I came across Opportunity Knocks. Andy was great. He really was. He literally took so much time with me explaining it.
So, I mentioned this to my son and of course his first thing is, "Mom is it a scam?"
Q: He asked you if we were a scam?
A: Yes.
Q: We were too good to be true? Andy was too good to be true?
A: You know, there are so many out there, so many that say they are going to deliver and never do. And I told [my son], "This man would not have spent hours with me just trying to get my lousy $300." So my son said, "Mom, let me pay for this for you." And he did, and it was the best thing.
It's so exciting to get the phone call, "I'm ready, just moved in, got your name from the postcard." And, when I go out there, I find that they don't want to get multiple quotes. They just call me, which says a lot about the postcard as far as showing credibility. And for a dollar a lead? That's an incredible return on investment.
"And for a dollar a lead? That's an incredible return on investment."
Q: What's your average revenue per customer that you generate?
A: Probably $600-$1000 off a $1 postcard. That's pretty good. I recently got ahold of Andy and said, "We need to pump this up. I need hundreds—I need more zip codes!"
It's spring time in Seattle, we're number one in growth right now. They're building so much we can't keep up with it. And I just want a little bit of it. You guys have provided that for me in a really exciting way. The concept is amazing. I'm just very happy with it.
Q: How did you hear about us originally?
A: I was driving myself crazy trying to figure out, because I have a limited amount of money to spend every month, the best way to spend that money. So I did a lot of research. And the postcard campaign just makes sense.
Q: Why do you say that?
A: Because it targets the exact audience I'm looking for: people that are moving. Whether they're moving in or out, they're going to either need new blinds, or they don't like the blinds that are up.
Q: So being able to identify an ideal client, then proactively send them something, sounds like it works better than having to sit back on Google waiting for them to find you.
A: Yeah it does, it takes the pressure off. It gives them options without me banging on their door…and it's incredibly cheap.
These postcards are nice, they're oversized. They don't get lost with the rest of the mail, and they're designed really well, so people are going to look at it. They'll decide yes, no or maybe, but they're going to throw it in a drawer, they're going to put it on the fridge. It gets my name out there. That's what it's all about.
"They'll decide yes, no or maybe, but they're going to throw it in a drawer, they're going to put it on the fridge. It gets my name out there. That's what it's all about."
Q: Anything else you want to add?
A: I'm very happy with it, I want to do more. I want to step it up. There's nothing out there that can really come close to it. Thank you for finding me and helping me build my business.
Ready to see your dollars work for you? Call us today to see what Opportunity Knocks can do for you! 1 (866) 319-7109