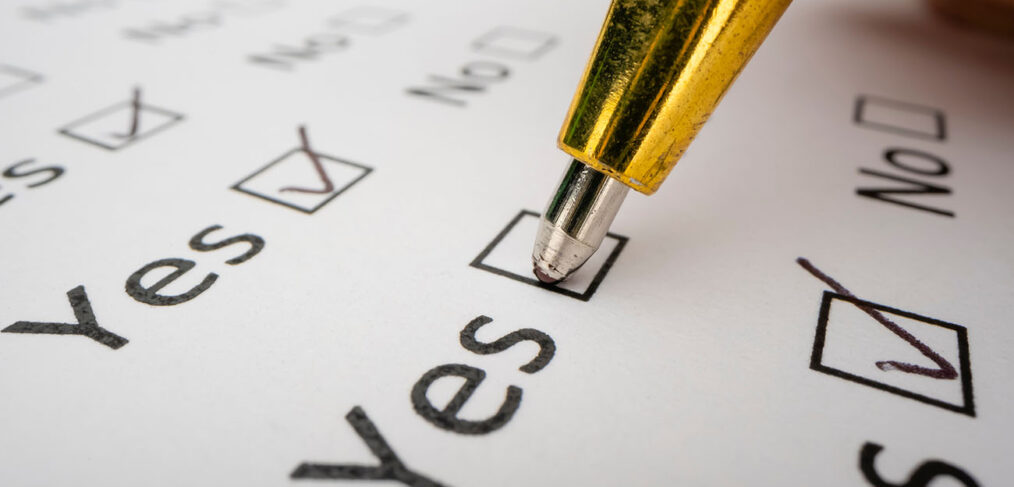 Say YES to The CAST Method
This is a shorter than normal intro because the criteria are so very important. What I've listed below are the components of something called the Comparative Analysis of Sales Tools (or CAST). You'd use it to determine the most budget-friendly marketing method (e.g., websites, content marketing, blogs, postcards, etc.). You determine if you can be impactful in comparing (duh) the different methods, and ultimately pick the one with the most "YES" responses. I've listed them for you below:
Impact or Impression – YES! We know without a shadow of a doubt that a postcard campaign is going to provide an instant impact and impression. You don't have to decide to open an envelope. You don't have to read a subject line and click for the actual message. Open your mailbox and the message hits the reader immediately.
Size of Audience – YES! Unlike a newspaper ad, or Pay-Per-Click advertisement options, you can specifically, and intentionally, right size your target audience. You know exactly to whom you're sending a postcard and that they meet your criteria for a potential sale or lead.
Cost per Contact – YES! Not to disparage Facebook advertising, but how can you really know how much a PPC campaign is going to cost you? You don't! If you're product or service is a hit, you cold rack up a bunch of clicks. But if they don't translate to a sale, that's money you'll never recover. And that's no way to run a business.
Sales Leads – YES! Easy, inexpensive, customizable way to reach out to your targets and gauge their interest in your product or service. Add a URL address or a QR Code to make it super easy to visit your landing page, and boom…instant lead generation.
Message Control – YES! You're in charge of the copy, the tone, the direction, and the Call-to-Action on your campaign. Direct the target where you need them to go. Inform, educate, and offer the opportunity to benefit from what you're introducing to them.
Flexibility – YES! It's been a while since I've written about this, but the ability to TEST, TES, and TEST some more offers the greatest flexibility in manipulating your message and content than anything else (for the ROI). Changing something as simple as the picture in the background of a postcard can impact an entirely different segment of your target audience. Immediately.
Timing Control – YES! With an eye on the calendar, you have the ability to plan exactly when your postcard campaign is released to your target. Holidays, school sessions beginning and ending, personalized birthday recognition (more of a small-batch kind of effort, but one that can be quite impactful for repeat business opportunities).
Repetitive Contact – YES! Remember what I said about testing? (That's two references in the same article!) Adjusting the message on your postcard can lengthen the campaign, provide different angles and reasons for contact, and serve to strengthen the mental perception your target has about your company, or product, or service.
Credibility – YES! (I guess…and that's my honest opinion). It might be counterproductive, seeing as I'm in the direct mail postcard business, but I think credibility – in any medium – is largely subjective. It has to be earned. People have become more and more skeptical with the advent and introduction of email blasts, 'Or Current Resident' direct mail letters, cleverly disguised attempts to trick them into opening this or that. Use the postcard to get your foot in the door, knock their socks off, and then build on that base of credibility for the future.
Closing the Sale – YES! No surprises here. You've displayed the product or service, maybe given a teaser review, and clearly handed the target your Call-to-Action. Closing the sale can be as easy as calling to set up an appointment, or logging on to your website and placing their order!
The CAST method can be a useful tool to make sure that postcards are truly the best way to market your product. Give Opportunity Knocks a call today. We've got Success Coaches standing by to stamp "YES" all over your campaign, creating the compelling and strategic results and achievements only postcards can deliver.