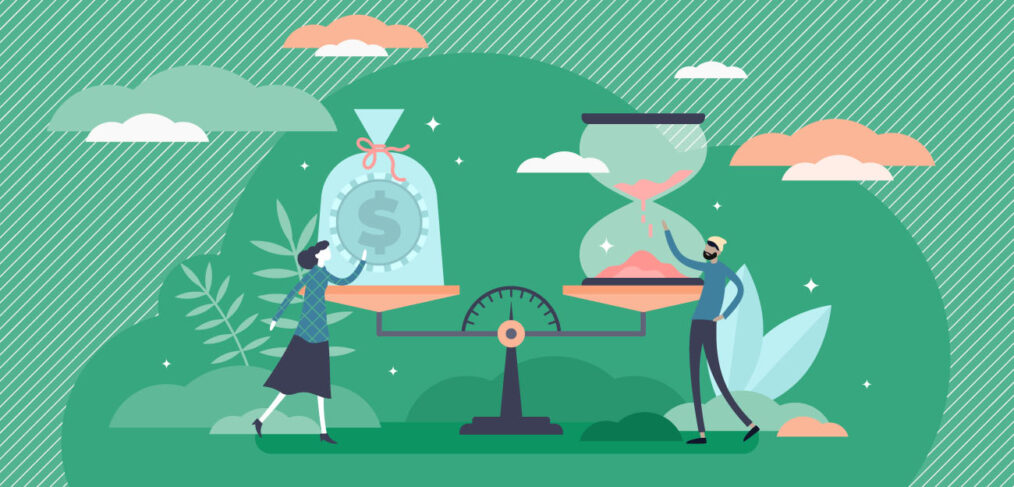 Lead-Gen Postcard Requirements
My inspiration this morning came from an investment industry email newsletter (Morning Brew) that I read every day over coffee. In it, someone asked a question that ties perfectly to the world of direct mail postcards: "What is a store of value?" Here's their answer:
"Thanks for the question. Let's start with this thought experiment: When you buy a house, are you expecting it to increase in value over time? What about an original Monet? A fine wine? Those assets are considered "stores of value," meaning they preserve their value over time and can be exchanged or retrieved in the future. Cars, which tend to depreciate in value with more use, and cheeseburgers, which tend to get eaten in five minutes, do not store value well."
Direct Mail postcard campaigns also help create a store of value. In a way. If you ask the right questions when creating your campaign, you increase the chances that you'll reach the right target audience, they'll be interested in your product or service, they'll buy from you, and increase the value of your company and boost its reputation. Seems like a leap, but it really isn't. HOWEVER, you need to ask the right questions in the beginning. These 4 Must-Ask Pre-Campaign Questions will set you on the path to success:
Is a postcard appropriate for my offer? CRITICAL question. More often than not, the answer is a strong 'YES'. But if your product is complex, needs a larger format for explanation, or is super niche (meaning there isn't a huge target audience), you need to consider cost versus return on investment. It can make a difference in your overall success and should be the first thing you decide.
Does my reader want or need a lot of information? This can also speak to whether or not a postcard is the best format. A fantastic idea is to utilize a postcard campaign (an inexpensive option) and incorporate either a QR Code or special URL to guide the prospect to a landing page or offer where you can provide them with a larger format sales tool (e.g., white paper, case study, etc.). The postcard is the entry point and you know that anyone who selects to move forward with the code or link demonstrates a true interest in your product or service.
Do we have sufficient numbers of sales brochures or staff on hand to fulfill all of the requests for more information? This might seem either silly, or extremely self-explanatory at first. But the real question is, "Do I have the ability to handle an onslaught of new business?" Everyone wants to think they are well-positioned for success. But the reality is you need to be prepared to handle every lead, potential sale, or actual sale generated by the postcard campaign you've sent to your target audience. Should you break up the mailing into groups? Should you hire more staff in anticipation? If what you're promoting is that special, that sought after, that rare, that whatever, asking these kinds of questions in advance may help prevent you from helping everyone who shows an interest in your product or service. Want to kill an opportunity for business? Turn people away without responding or helping them. That is absolutely NOT conducive to building your business.
Is there any benefit to personalizing the mailing? At first blush, my answer is typically 'No', but it will depend on your target audience, your budget, the ability to customize the mailings, and if you really think a target will be moved by the fact that you've used their first name (for example) in the mailing.
What that newsletter question reaffirmed for me is the need to ask questions, and to have the answers to those questions before moving forward. There are a lot of things to consider before jumping into a direct mail postcard campaign, and a lot of them are intended to save you time and money over the long haul.
Give Opportunity Knocks a call. We've got Success Coaches standing by gripping a fistful of notecards with the crucial questions you need to ask before getting started. We'll help you not only craft the most outstanding campaign possible, but we'll do our level best to help in your quest to build a store of value you can be proud of.