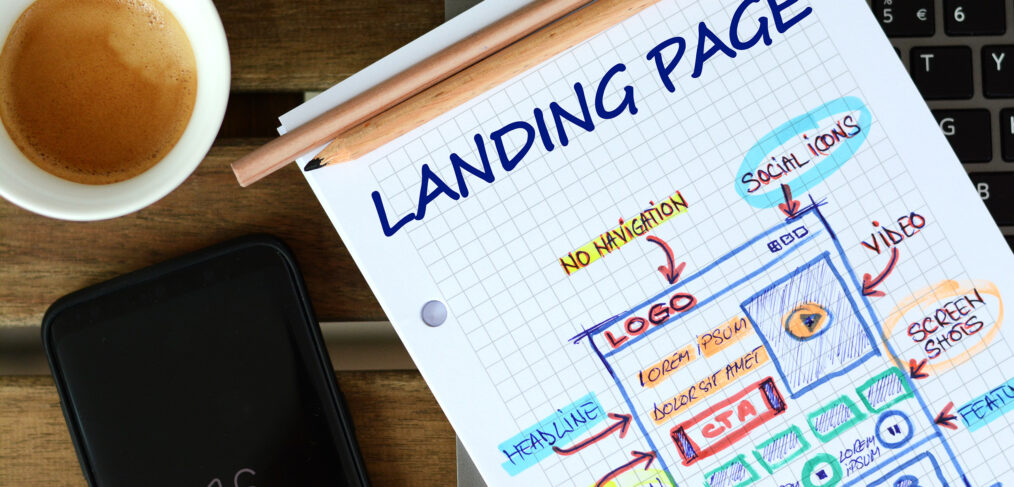 Post Covid Marketing: 7 Tips to Make Landing Pages Your New Secret Success Weapon
One of the concepts I follow when investing is the same as what I counsel those who ask me for advice around Direct Mail postcard marketing: Diversify. One of the best ways to do that is to utilize marketing vehicles which complement one another. In this day and age with the resurgence of Direct Mail postcards, and the decline of email, something a lot of folks can really take advantage of is the Landing Page (or, Internet Landing Page, depending on your preference).
Direct Mail postcards and Landing Pages go together like peanut butter & jelly. They're easy to set up (either as an additional web page tied to your existing URL, or by setting up a completely different URL which points them to the Landing Page and associates with your site). And they don't have to be elaborate AT ALL. But you can't just sit and write one. It takes thought. And it takes some of the 7 Tips for Writing Landing Pages that will help you grab that traffic and convert it to leads or sales.
1.) Credibility is critical – People don't like to be sold to. They like to feel like they're making the decision. Removing the skepticism from their approach to your product or solution keeps them reading.  If they don't believe you, the game is over. Keeping them reading is keeping them engaged.
2.) Bullets points are your friend – Landing Pages let you list a longer selection of benefits and substance. Use bullet points to list important aspects that the boundaries of a postcard limit.
3.) The curious headline – Punchy, short, and mysterious: three great ways to craft a headline. Use the headline to draw them in. If the prospect is asking herself if your product really can do what you say, she'll want to read more to find out.
4.) Friendly tone goes a long way – You don't have to write the same way you would to a friend, but there is no need for the style/tone of a Landing Page to be formal. You want the prospect to feel comfortable, like they can trust you just from the way they're reading your words. Use regular language, short sentences (snappy bullet points), and never speak in a way that makes you seem superior.  Being knowledgeable about your industry/product and sounding superior are two vastly different things. This ties in somewhat to the credibility mentioned above.
5.) Hook 'em with emotion – You've grabbed their curiosity with the headline. Now take that first opportunity in the first paragraph they really to hook them with how your product/solution is going to help them personally eliminate the pain point which made them come to your Landing Page in the first place.
6.) Solve their problem – Get to the point and let the prospect know that you're going to solve their problem. Don't use the Landing Page to simply entice or tease. Make the point that by clicking the link or by requesting additional information, you have exactly what they need and won't find anywhere else.
7.) Refresh and test – As with any kind of marketing, you want to make sure it's up to date and relevant. Updating Landing Pages is a simple undertaking, and lets you easily point the prospect in a different direction akin to testing (we've talked about that before) to see what works and what doesn't.
I love Landing Pages because their ability to help you measure response, provide an additional method of contact for your prospect, and increase the TOT ('time on target') or the time a prospect spends looking at your material alone, can be significant. They're also a fantastic first step in weeding out those prospects who don't want your product or you don't want as a customer. And we all know what I'm talking about.
Let an Opportunity Knocks Success Coach give you information on the best ways to pair your Direct Mail postcard campaign with a Landing Page. We can help you combine the approaches and maximize the outreach – and the RETURNS!