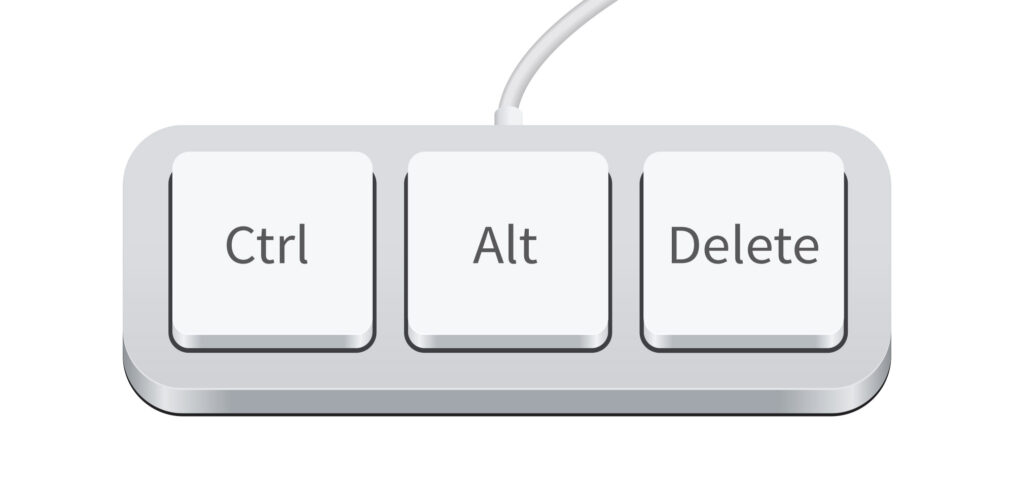 Economic Ctrl+Alt+Del – Is Your Business Ready?
What do you all think when you hear the word 'unprecedented'?  It's been said so much these days.  Do you react positively or negatively?  I was on the fence (leaning toward 'over it') until I decided in my small part of the world to start giving it positive power again.  And I want you to do the same.
Soon people will be coming out of the woodwork, once again able to take full advantage of the great products and services you have to offer.  Will you be ready?  Will you be in position to either reopen or expand your business?  Because I want you to succeed, I'm sharing my 5 Great Tips on Preparing for the Economic Reboot!
• Stay Flexible to Stay Afloat – Is it actually possible for you to do more with less? In reality, it might not be.  But either way, you'll want to put yourself in a position to take jobs you might not have initially.  How about expanding your 'usual' target marketing circle, reaching the 'outliers', attracting non-traditional clients?  Or maybe expand your working hours to capture spend, or take this time to train your staff on a hot new approach to manufacturing a part, or sourcing inventory, or servicing the client.  Teaching an old dog new tricks could be the key to uncovering a bright new client base for your existing business!
• Skinny up your range of offered products and/or services – By reducing the selection of things you sell or services you offer, concentrating on the higher-ROI offerings, you'll be able to shore up financials (see 'working capital' below). Add the items with the least economic return back to your website and your postcard marketing slowly.  [The 'off-menu' items will still be available, but you'll be advertising your best bang-for-the-buck for now.]
• Speed up revenue collection – Can you sacrifice 10% of the sales price to get paid faster?  Working capital, or the money you use to keep your business afloat, is critical and the sooner you're able to get what you're owed (or even part of it), the more flexibility you'll have in being able to take on new inventory and new clients, etc.  Targeted campaigns offering existing clients an incentive (2Net10, 10Net30, etc.) help get the revenue rolling in faster AND it gives your client a financial break at the same time.
• Inventory Considerations – Just in time inventory purchasing goes a LONG way in reducing the warehousing needs and overhead impacts your business has. Whether you run an Etsy store or a large manufacturing operation, only have as much on hand as you can comfortably use in a given period (keeping in line with your new skinnier product/service offerings).
• Hindsight is 20/20 – Plan for recovery with an eye on the past. As you ready your business to actually do business again, think about where you wish you'd been (in terms of preparedness) before this pandemic set in.  Identify ways to tick those specific boxes and avoid pitfalls you may have experienced.  The fancy term for that is Business Continuity.
We should all be in awe because what we're going through right now truly is unprecedented.  With respect to our businesses and our relationships, we've never seen anything like this.  And from the darkness we're going to emerge stronger than ever.  The positive impacts to your business and your community, if you're prepared, will be tremendous!
Is your business ready for that?  It might feel like Christmas morning if you receive a post-quarantine influx of orders or customers coming through the door.  But you also have to be prepared to handle the onslaught coming your way.  The more you're able to prepare for the "positive power of unprecedented" behind the scenes, the better the experience will be for your clients and new business you're able to pick up!
Give Opportunity Knocks a call.  Depending on your location, you might already be feeling the 'reopening of the economy'.  Even if you're in a part of the country which wasn't heavily impacted by the stay at home orders, we've got Success Coaches who can help you create a campaign to let you benefit as the economy starts to reboot.