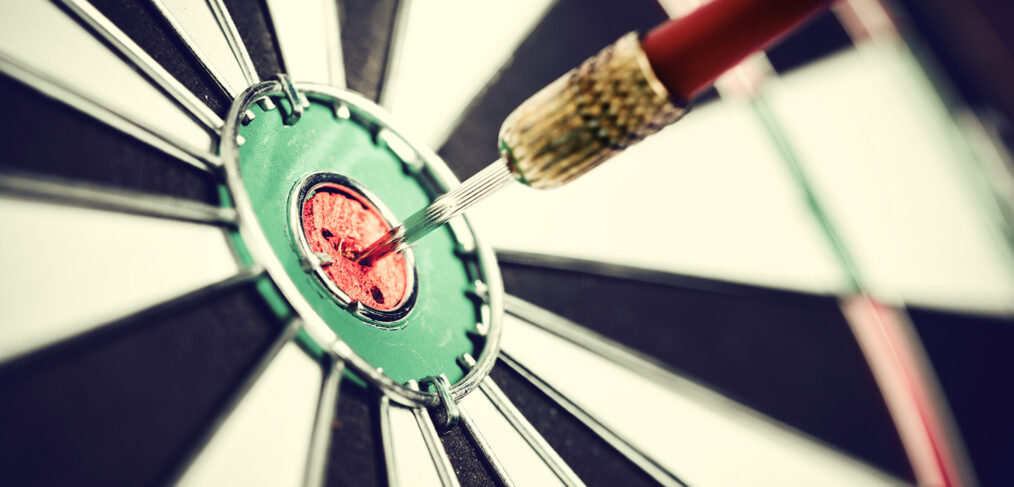 Find Leads the Smart Way
I was trying to think of what I wanted to write this week. What could I tell you that was impactful, and positively moved your ideas about postcard marketing forward? I took a minute and walked out to my mailbox – part of the daily routine COVID-19 has made me appreciate. And it was chock full of direct mail pieces. Now, some of these I receive because I keep a slush pile (which I've told you to do, as well). But a good bit of the mail is sent to me by companies blindly throwing a target marketing dart.
And that's when it hit me: Lead generation!
Unless you have successfully planted and grown a money tree, you have to be smart about your marketing budget – and that includes how you find new leads for your business. It's very easy to find yourself outspending what you intended to on a lead-finding mission. Spray and pray is absolutely the wrong way to go about discovering the buried treasure which leads, ultimately, to sales.
Before you get started, you MUST ask yourself these 5 Lead Generation Questions:
What Incentive Should You Use? Don't think your product or solution isn't great enough to stand on its own. That isn't the case. But if you can provide a reason for your prospect to reach out to you over your competition, point it out. Is there a sale? Is the product only on offer for a limited time? Is there a limited production run? Whatever the case, tell them to act quickly!
Is a tailored outreach best? This question pairs nicely with, "Who I reach out to in the first place?" Targeting is a great way to put your prospects into buckets. Here's a cookie crumb example: Industry > Company Sales or Revenue > Specific Dept > Specific Role. You want to get your company, and your genius product, in front the AP Manager in Accounts Payable at a company with between $20MM and $400MM in revenue in the plastics recycling industry. See what I did there? You know who needs your product. Find them.
Should I look at secondary markets? Whoa, slow down! That's a great idea, but let's first make sure you're looking at your primary market, gathering up as many qualified leads there, determine the effectiveness of your postcard or incentive, and then think about secondary markets. My grandfather always said, "Don't let your left hand and right hand spend money at the same time."
How many leads do I want to generate? There's more substance to this than you might realize at first. First, we want to generate as many leads as we can afford. But, second, we need to be prepared to service and address those leads as they come in. Everybody wants a windfall of business until they get it – and can't handle it. This is especially true if your product or service has an extended sales cycle, or your company has a limited sales force or production capability.
Are more leads better than quality/qualified leads? Again, you need to ask yourself what you're prepared to take on. Can you respond to, schedule, and service 500 homes for your HVAC service? Can you respond to, schedule, and bake 200 wedding cakes? See where I'm going? My pick is ALWAYS going to fall toward quality leads. The easiest way to find those leads is to reach into your past sales. After that, employing a lead list rental agency/service can cut out some of the legwork. But even then, work a list you can manage.
Leafing through the latest additions to my slush pile, I can easily spot those companies without a strategy; hoping that I find what they have to offer tantalizing enough to go to their website and order, or give them a call to set up an appointment. If only they'd asked themselves the five questions you're now armed with, they could have saved a bunch of time, and a fistful of money.
Give Opportunity Knocks a call today. Our Success Coaches are standing by ready to square up, aim, and make sure your postcard campaigns land on the bullseye every time!