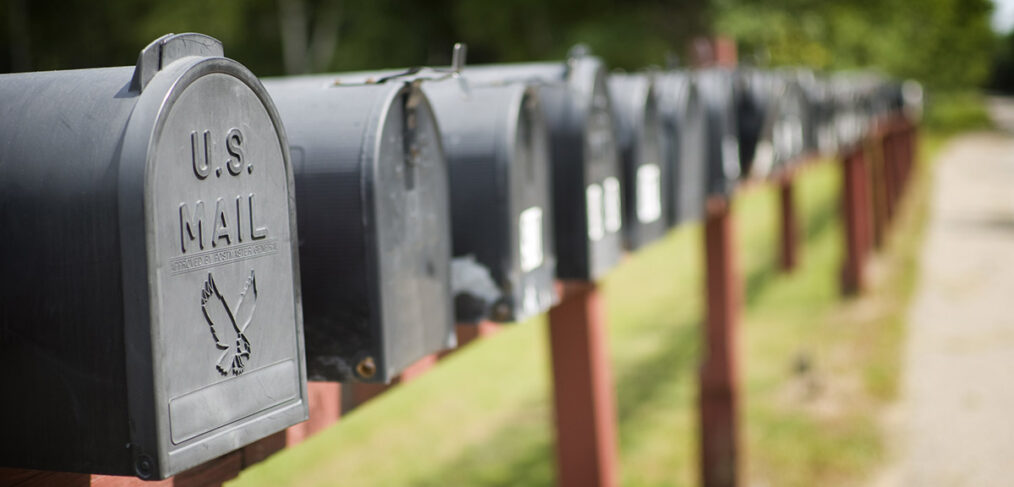 Direct Mail Postcards – Five Reasons WHY
I might have mentioned this before, but I am a fan of country music. There are some bad artists, but there are also some superstars who really know what they're doing in the genre. I was listening to a radio station in the car today and thought about all the reasons why I listen to country, and I thought about this article. I have given you a TON of information regarding how best to use, structure, and coordinate your efforts around Direct Mail postcard campaigns. But I don't think I've ever really given you great examples of WHY you should use this method to reach your target audience.
Just like a lot of country music today, using Direct Mail postcards can be formulaic. There is a standard approach to a song that makes it a hit. And there is a standard approach, or use case, for Direct Mail postcards that make them super effective in a lot of different industries. Regardless of the industry, here are 5 Fantastic Reasons WHY You Should Use Direct Mail postcards:
They Generate Inquiries – Postcard campaigns are an efficient, inexpensive, and completely customizable way to get in front of prospects and entice them to reach back out to you. Especially impactful for small budgets or in a crowded market, postcards let you make first contact, gauge the response, and create next steps for those who asked for more information.
They Qualify Prospects – Because a postcard campaign can be designed to help the target understand they have skin in the game, this tool is extremely helpful in 'directing' interested parties to your landing page or contacting you directly. Those who aren't interested are quickly weeded out, saving you time and expense in qualifying someone who, ultimately, won't transition to a paying client.
They Sell Something Directly – This is probably the top dog, even though it's third on my list. The sale is the ultimate endpoint for any marketing activity, even if that activity is set up to create a list of leads or potential clients. If you can use your postcard to effectively sell your product or service on its face, without needing a second contact (e.g., call by a salesperson), you're ahead of the game. That approach doesn't work with all industries, of course. Nobody is buying a home based solely off a postcard, right? But the opposite may well be true for residential landscaping, or a custom t-shirt printing business, or even a local bakery. If you can sell on your postcard…do it!
They Make an Announcement – Postcards are an amazing, cost-effective version of the old Town Crier. If you need to let your target market know anything about your business, create a postcard campaign and let it do the work for you. How many times have you seen a postcard in your mailbox touting a new location for a dental practice, or a new fun spot for teens, or even a new/trendy date night spot?
They Introduce a New Product or Service – You've got something to introduce to 5,000 of your closest friends (as identified in the list of target audience you've rented). There's no better way than a broadcast postcard campaign. Blast a message about how your product or service will change their life! Draw them in with great visuals and an iron-clad testimonial. Boast about your achievement in design and implementation. Postcards can help you easily accomplish all of that and more!
There is a lot that goes into writing a country song, I'm sure. It has to make sense, it has to sound good, and it has to draw in listeners. We listen to country because it makes us feel good (even on those sad songs), and we adore country music in many cases for its simplicity in connecting us to one another, and to just tell a neat little story.
The same is true for Direct Mail postcards. What a great way to make a connection, to have a simple approach, and to tell a story to your target audience. We won't run off with your dog or ding your new truck, no. But give Opportunity Knocks a call. We've got Success Coaches standing by to help you write the new certified platinum Direct Mail postcard hit!