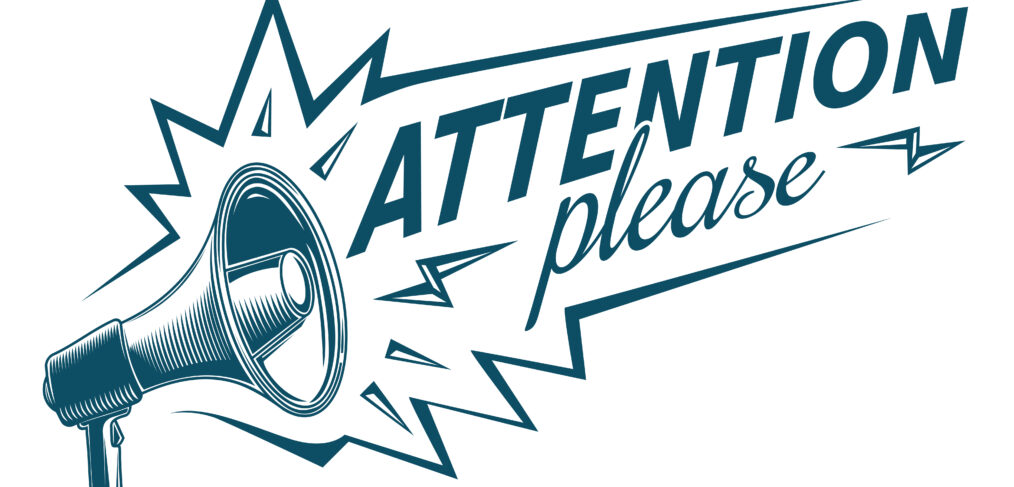 How to Create Attention Commanding Direct Mail Campaigns
Question: If I asked you to tell me the difference between 'Attention to Detail' and 'Drawing Attention', how would you explain it, what would you say?
In my mind, a perfect example would be a pair of Christian Louboutin shoes: women's, black, size 8, 5-inch heel, $695 retail.  There are two camps of people and (at least) two reactions when they see a woman striding down the sidewalk in a pair of these 'Red Bottoms'.
One camp will notice the detail – the undeniable simplicity – of the pumps and instantly categorize the woman as someone who can afford those shoes as they quietly judge how they complement the rest of her outfit.  The other camp?  They're struck by what the shoes are saying, unable to look away from the magnetism of the red soles, possibly not even bothering to look at the woman, herself, or caring what else she has on.  All they needed to see was the color of those soles and they were sold.
In one fell swoop, this woman has demonstrated her cunning attention to detail, and for a specific audience, she has also effortlessly drawn them in, impressed by something as trivial as the bottom of a shoe.
THAT is what your postcard should do.  Draw Attention!  Draw in your readers!  Make them curious about what you're showing them.  Instead of using some fancy French shoes, though, I've got Six Ways to Command Attention to your postcard:
Don't put your logo at the top of the postcard – But how will they know it's my company?   The logo can still be utilized, but not smack the reader in the face.  Offset, or even ghosted onto the card, the logo is still important, but not the focus.
Use an attention-grabbing headline – Let THIS stand where your logo might have, making the reader stop and absorb the message. That's way more important than your picture or logo.
Experiment with symbols, spacing, and indentations – Boring copy makes boring postcards. Boring postcards get tossed in the trash.  You don't need rainbows and lollipops, but sprinkle your message with non-traditional punctuation, create space between sections, and make the reader put in just a touch of effort to follow your message.
Break up your sentences with dashes and ellipses – Did I mention boring copy?   The same thing can be said for running a bunch of copy together.  Buehler…Buehler… You'll want to think about the pacing of your message.  Keep it steady, give it direction, and do NOT run it all together.
Create emphasis with italics and bold type – WOW! Great Idea!  You don't have to break out the highlighter yellow to create effect, to establish tension, or to inject enthusiasm for your message.
Set off phrasing with arrows, bullets, and other symbols – There are clever ways to indicate new copy sections or listing of your product's benefits. You never want to give your reader so much on a postcard that they become flustered (and put you in the back of their stack), so appropriately managing symbols and bullets is pretty important.
Listen, the name of the game in the world of Direct Mail with postcards is 100% getting the attention of your prospect or client.  You can also use fantastic colors and geometric designs on your postcard, but make sure the end result isn't cheesy or even ugly (gasp!).
Direct Mail coaches are ready and waiting to show you some great ways to draw your reader in, grab their attention, and get them hooked on your sharp Call-to-Action.  Set up a free coaching call today!  (See what I did there?)