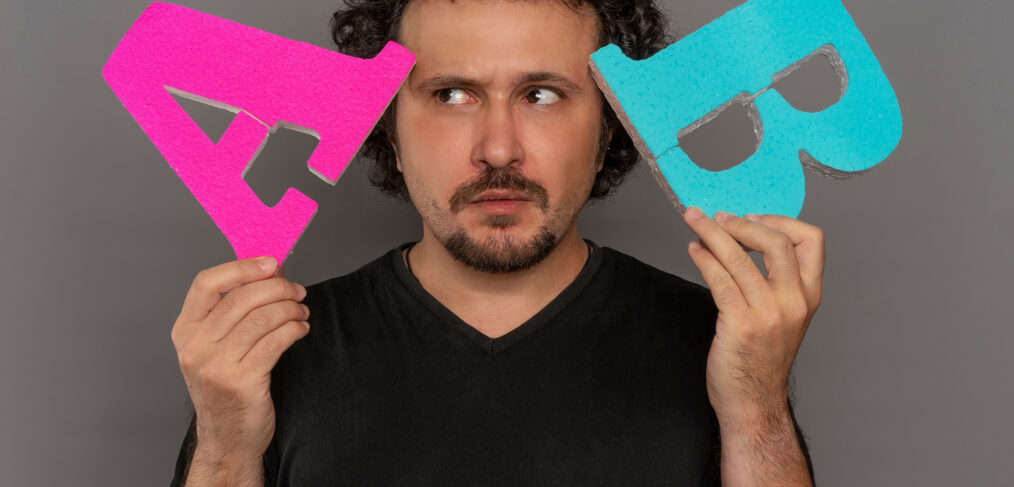 The 4 Most Potent Rules for Successful Direct Mail Testing
As a Direct Mail coach, I think it is very important to help you all understand as many aspects of this industry as possible. And one aspect that I find very interesting is testing. I've written about this before, but I thought now would be a good time for a little more detail around the subject. Of course, it is critical to think of testing and target marketing as going hand-in-hand. Utilizing one without the other will dramatically reduce your chances of success. And who wants that? Am I right?
Direct Mail testing is set up to be performed on a small batch of prospects, hence the target marketing. Pull an equal percentage of prospects from a list, 1 to 5 percent, and use that smaller population as your test subjects.
Let's look at the 4 Rules for Testing to boost your next campaign:
1.) A/B Splits – When conducting an experiment (and that's essentially what this is) you use something called a 'control'. In our case, it can be a previously-used postcard. In A/B Splits, you're taking that control (A) – and the results it generated – and comparing them to the results generated by the new postcard (B). If the success of B outperforms that of A, then B becomes the new control and the postcard against which all new campaign results are then measured. But if the control continues to pull in strong numbers, you'll create a new (B) against which to test a change or update. Does that make sense?
2.) Package Testing – Without pulling you into statistical analysis and other things that make peoples' heads spin, think about package testing like this: you send one postcard design/offer to the folks in Group 1, and another to the folks in Group 2. You modify the postcard or messages to each group slightly so you can determine which change made the most impact, or no impact at all.
3.) Track Your Responses – This is, of course, easier to do when you're sending out postcards with the hope of lead generation or of increased sales. By adding something simple to your postcard like a QR code (see previous articles about them), or by directing traffic to a landing page and asking them to input the code on the postcard, you can easily determine the success rate of each test. Given better results for one postcard over another, you can then use that as the control to the larger targeted audience.
4.) Rollout the Winner – The results of the small batch testing are complete. The numbers around the control (A) versus the new postcard (B) are telling. That portion of your prospect or mailing list seems to have responded very well to (B), and it's time to apply that same postcard to the larger population on your list. But wait…because you still need a portion of your list to continue testing (if that is of interest, you have the time, and the money to do so), an industry-accepted rule of thumb says you should never rollout the winning campaign to more than ten times the number of names in the test. Save some for the next round is what we like to say.
I've recently read that, "…Direct Mail testing is the process of putting a package (postcard, in our case) in the mail, counting the replies, and coming to a conclusion based on the results." And that's so true. You want to understand if your message is resonating with your prospects. You also need to know that message is leading them where you want – whether as a new lead or a new sale. But how? What's the right way? What do you need to consider?
Give us a call at Opportunity Knocks. Testing doesn't have to be complicated. It shouldn't make your head hurt or your wallet cry. We have Success Coaches standing by to consult you on the best and most useful ways to approach testing, to understand the results, and to help you maximize your outreach, powerfully boosting your Direct Mail efforts!