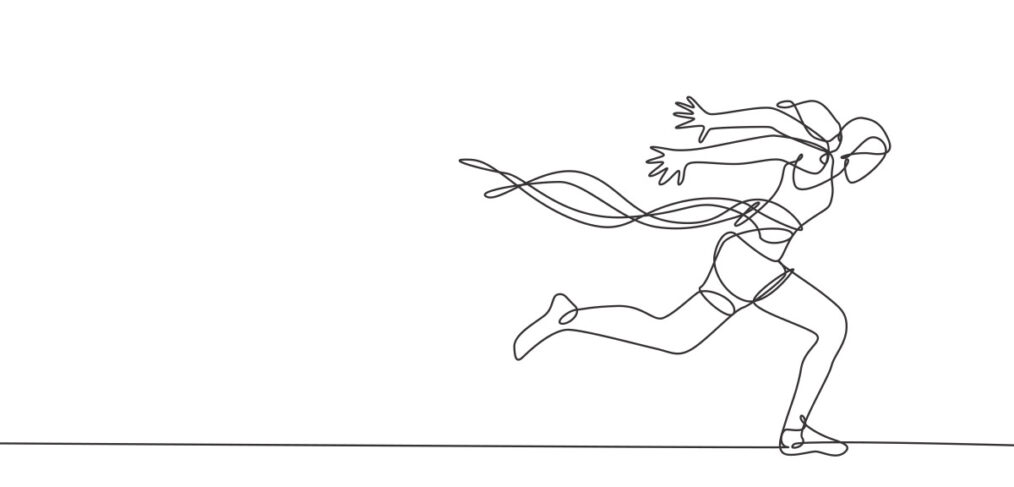 Defining Objectives for Campaign Success
I don't think I've ever disclosed this, but I am a huge track & field nut. I love all the events, whether sprints or long-distance, running or throwing or jumping. The spirit of competition amazes me, not to mention the discipline athletes maintain to be the best. The idea of goals versus objectives popped into my head as I watched an amazing Jamaican sprinter, Shelly-Ann Fraser-Pryce, ready herself to run the 100m finals. I imagined her goal was to surpass the 10.49 second pace of FloJo, the World Record holder. But how would she get there?
Goals, you see, are longer term, they're broader, and they have an outcome that is achievable. Objectives on the other hand, have a shorter duration and have definitive, measurable actions. When you apply that thinking to a direct mail postcard campaign, you are creating a road map for success. Outline what you need to accomplish (your objectives) in order to sell more products or gather more leads (your goals). I don't think you need to craft a legal pad page of objectives. These 4 Basic Campaign Objectives will do nicely, and should give you a head start toward reaching your goals:
Audience: Determine immediately whom your target is. Are you working with a pool of known potential buyers (sales leads), or are you casting a net to determine future outreaches (leads) and campaigns? Buying or renting a mailing list with specific demographic criteria (e.g., postal code, income assumptions, industry niches, job or title listings, etc.), can help to narrow your audience, reduce wasteful outreach and, ultimately, help make your campaigns more economical.
Intention: Once you know the audience, figure out what you want to do. It makes no sense (and it isn't financially intelligent) to try to sell and lead-generate from a single postcard. Again, you're working with what could be vastly different target audiences. Your verbiage, your Call-to-Action and more should be pointed and well-positioned to either take your reader down one road or the other, but never both together.
Program offering: You know the audience, and you understand your desired result. How will you get them reader to act? What are you going to put in front of them that is irresistible for them, and affordable for you? We've talked in the past about never getting out over your skis in terms of giveaways or discounts your business cannot afford. You want to make money, not hemorrhage it. Part of your ROI will be the impact of what you've shelled out to attract business.
Benefits to customer: Elmer Wheeler is famous for coining the phrase, "Don't sell the steak, sell the sizzle." Point out the way or ways the reader is going to benefit from what you want them to do. Are they going to buy the best product for letting them accomplish 'X' and solve problem 'Y'? Or are they going to be receiving – for free – the best material published on why your solution outpaces, outclasses, and outperforms your competition? Either way, the positioning is what your product or your material can do to benefit them in some way. [NOTE: Even if you perceive the benefit as being 'small', it could be world-changing for your target.]
In order for Shelly-Ann Fraser-Pryce to become the World Record Holder in the Women's 100m sprint, she needs to run faster than her best 10.60-second time. She needs to shave off .12 seconds, which is a substantial amount of time in her profession. No doubt, her goal is to run a 10.48. And no doubt, her objectives are to do whatever she can from mastering a quicker start, to faster leg turnover, to better arm swings, all the way to minimal changes in her diet or weight-training.
What kinds of objectives can you think of to push your direct mail campaigns to the next level? What needs to happen for you to achieve your goal of increased sales or a more finely-tuned lead-generation effort?
Give Opportunity Knocks a call. We've got Success Coaches standing by who can home in on exactly what you need to leap out of the blocks. They'll work with you to make sure your goals and objectives help you cross the finish line first!