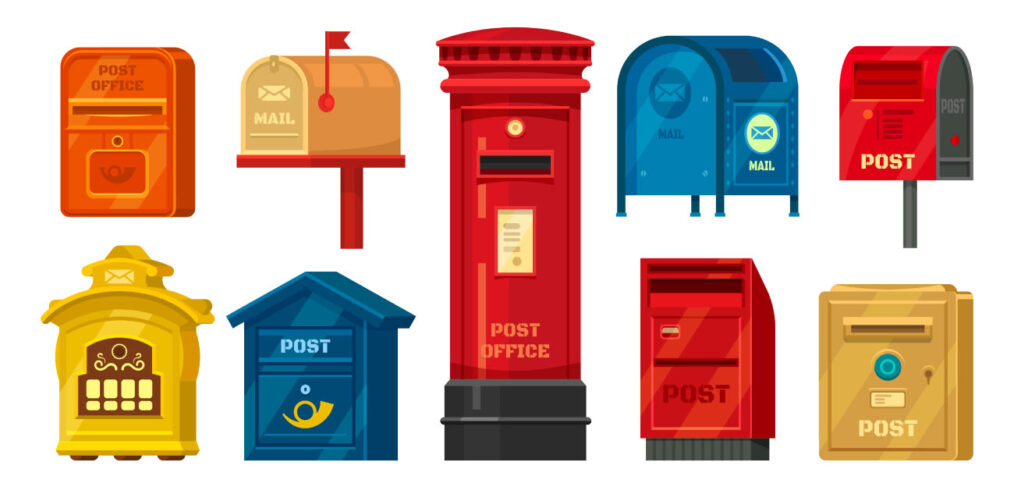 Why Direct Mail?
Nobody asks for it. Nobody searches for it in their mailbox. Nobody gives it a passing thought during the lion's share of their day beyond the walk back into their house, or back to their desk, or into the breakroom. But it's everywhere. Direct mail is probably the one thing that all of us have seen as consumers. It is a powerful tool for those who are trying to sell something, and it can be invaluable – and timely – for those who are in the market for a specific product or service.
But why? Where does it originate? Why is it beloved by those who utilize it? And why does it resonate so well across industry and demographics (when utilized correctly)?
1950s – As a way to compete with mailers being sent to homeowners, it's said that the newspaper industry coined the phrase Junk Mail. Mailers were cutting in on their sales of newspaper advertising (read: ad revenue), and that wasn't cool. 44 years later, an industry expert remarked in a letter to the New York Times, "The Times does not explain why an ad for a fast-food chain or a supermarket supplement carried in a newspaper is OK but the very same ad sent through the mail is 'junk'". – Gene Del Polito
1967 – This is the year the term 'Direct Marketing' was coined by ad industry exec, Lester Wunderman. Prior to that, it was just called mail order.
One-step or Two-step? If you're hoping to generate sales from your ad, mailer, or postcard (e.g., a QR Code that sends them directly to an Internet order page), that's referred to as a one-step. And if you're looking to generate leads or to spark continued touches by the prospect as a result of the ad, mailer, or postcard, that's called a two-step.
Decline in US Mail – Think about how many bills you might have auto-drafted because you've got the statement sent to you electronically (typically via email or app). Now consider how much more exposure your postcard is going to get in a mailbox because there are fewer pieces of other mail the reader sees on a daily and weekly basis. And the more exposure your postcard can get, the higher the likelihood the reader will devote 3-5 seconds to see if it captures their attention, hopefully leading them toward your CTA.
Unsolicited emails – Years ago, email was almost a magic pill. As more and more people began using the technology – which quickly became THE standard of business communication – there also came with it an easy way to slide advertisements into the In Boxes of your target audience. At some point, the tide turned, and 'junk' email was deemed invasive and far easier to ignore or delete than a postcard in your mailbox. Millennials, interestingly enough, have gravitated more toward the feel, the portability (can't easily put an email on your fridge), and design of direct mail and postcards. As emails have waned, there has been a resurgence in the popularity of direct mail for both businesses and consumers.
Undeniable results – The Return on Investment (ROI) for a postcard campaign could be wildly profitable depending on the item/service you're selling. Naturally, high-priced products and services are going to fare quite well against the per-postcard cost of a 1,000 or even 2,000 card campaign. If you're selling products/services which often move a large number of units, like yard service, used cars, gym memberships (in January), you'll also do well because often a single purchase can directly impact your ability to recover costs from the deployment of a postcard campaign…and set you up for the next round.
The origins of direct mail are very interesting. More than just a way to advertise fast food, there are countless ways we use it to attract new sales, grab leads, maintain communication with existing clients, announce new products, grand openings, and more!
Give Opportunity Knocks a call today. Our Success Coaches are ready and willing to use the sources and methods perfected since the 1950s to help you create the best direct mail postcard campaign for your business!