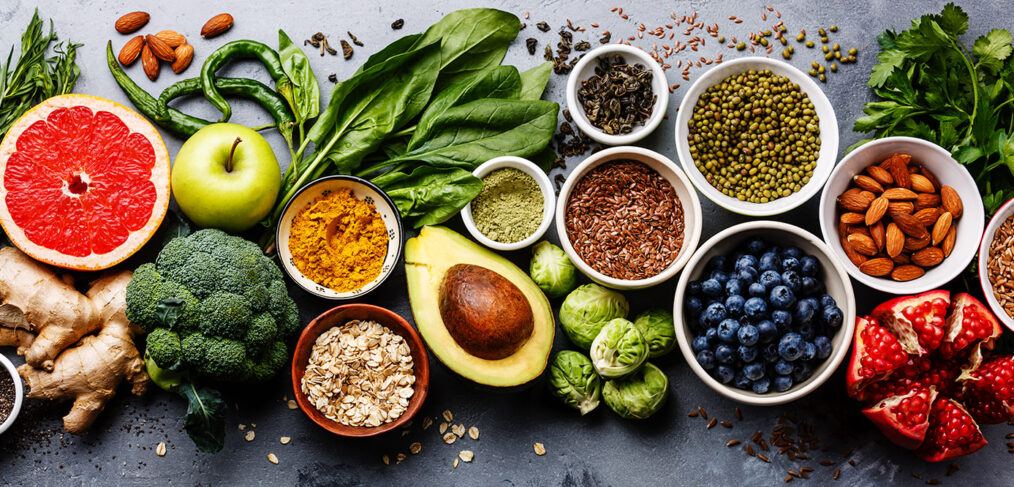 Must-Have Ingredients for Winning Postcards!
About a year ago, we tried one of those 'leave it on your doorstep' boxed meal delivery services. Ironically, I'd received a postcard advertising a specific service, and after some quick thought by two busy people, my wife and I decided we'd give it a shot. We were the typical folks who ate the same thing in rotation every couple of weeks, and thought maybe we'd like to broaden our perspective, enhance whatever it was we should consider to be our flavor palate.
With the holidays here, I thought about that boxed meal service (which we really enjoyed), what I was going to write this week, and about my maternal grandmother. One of her signature phrases was "Honey, I measure with a pinch of this and a pinch of that." What she didn't tell you was that she knew exactly what she was doing, perfected over time. She knew ingredients like the back of her hand, just like the people who figured out exactly what to put into their recipes for our delivered meals. With the two of them in mind, I thought I'd present you with the 6 Must-Have Postcard Direct Marketing Ingredients for every campaign:
A Grabby Headline (and sub-headline, if you have the space) – Vanilla may be a fine choice for cake or frosting but it has no place in marketing. Imagine a stained-glass window with only one color and do the opposite. You want to grab the reader's attention and HOLD it! Make them want to continue reading. The headline should be short, curiosity-generating, but without giving too much away. Lead them down the path…
Snappy Copy – This isn't the time to experiment with turns of phrase or complicated sentence structure. You're here to send a message. Make the copy crisp, easy to understand, with little effort required to process what you're saying. It must be interesting enough to make them want to know more!
Multiple Calls to Action (CTA) – Don't just do/say this once. Present your reader with more than one opportunity to pick up the phone or shoot you a Contact Us email. A combination of copy (asking for the sale), a link to a website, and maybe even a QR Code they can simply snap, are great ways to position your CTA more than once.
A Great Offer – For anyone who doesn't already know my thoughts around offers, I firmly believe that you should never give away the farm to bring in new sales or leads. You want to build a foundation for sales, and by offering something you can't afford (whether it's a discount or a BOGO), you're only putting yourself deeper into a hole only profit can help you escape.
Shine A Light on Your Niche – The postcard is a great place to 'humble brag' on your company, your product, and the great results your clients have experienced. Tell the reader that. Brag about why you're the hands-down choice, why you should be their first and only choice for what you know they want to buy. A great introduction to your company and your product goes a long way in building rapport with your prospect. If they don't find what you're saying intriguing, or if you're saying doesn't in some way distinguish you from the competition (that they may have already heard about), what incentive is there for them to give you a shot?
Create the Expectation They'll Be Reaching Out to You Next – In a lot of ways, a postcard is putting the ball in their court. You've introduced yourself, given a snapshot of what you can provide, and why it'll be worth their while to learn more. Let them know you're looking forward to hearing from them or seeing them in your store.
The best chefs never use too many ingredients, and you can bet they never used too few. The same is true for what goes into a great postcard. If you're ready to see outstanding results from a Direct Marketing campaign, let us help you create a masterpiece. Give Opportunity Knocks a call at 1 (866) 319-7109, and turn the cooking over to us for a winning campaign that'll have your clients asking for seconds!