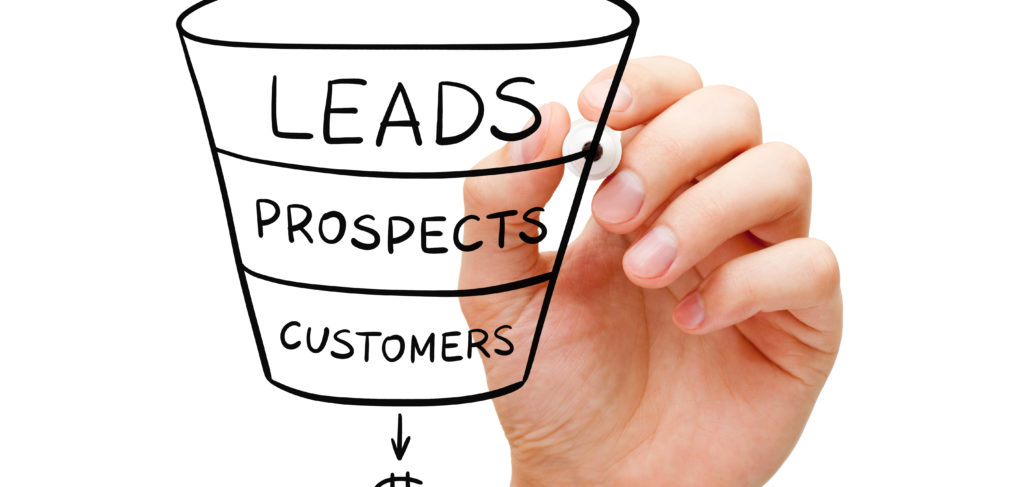 The Direct Mail Secret to Filling the Top of Your Prospect Funnel
I wish you could have met my grandfather (on my mother's side).  He was a card – an absolute funnyman in every respect.  He could make you laugh with a look, or tell a wildly inappropriate joke, or use anything he picked up on about you that told him you'd find whatever he was about to do simply hilarious.  One of his favorite sayings was, "You never have to GET ready if you STAY ready!"
And it was true.  At the drop of a hat, he would produce a prepared bit or a funny walk, lightening the mood or just making a child smile.
I thought about that today when I was thinking about the 'Sales Funnel', deciding how I wanted to motivate you all in this article.  You never have to GET ready if you STAY ready.  Wow.
Before we get deep, let's assume you don't know what a Sales Funnel is.  No worries.  It's basically just a way to represent moving from a lead (the very top) through to a sale (the skinny part).  Picture any kind of funnel, whether you use it to change your car's oil, or neatly pour ketchup into a restaurant squeeze bottle.  The top of the funnel is the widest part, and it tapers off until there is a point at the bottom where whatever you're putting through it exits.  In business, this should be a continuous cycle of adding and exiting, adding and exiting.
In our case, the top of the funnel is Direct Mail – lead generation and contact; the bottom is the 'shopping cart' or whatever we're asking the prospect to do/buy.
Now, the 'GET ready' correlation to my grandfather and your business is where Direct Mail comes into play.  Right?  You want to constantly:
• Collect leads – Did you get names from a trade show, or a list of existing clients you maintain? Have you performed targeted searches in your area for the right prospects who are more likely to purchase your product or service?
• Nurture prospects – Names do you no good if you aren't ready to DO SOMETHING with them, or to react when they reach back out to you. A well-designed and repeatable Direct Mail campaign is fantastic for not only selling new product, but nurturing prospects who might not be ready just this instant for what you're offering.
• Capitalize on opportunity – Your targeted prospect has read your postcard, and is making their way down the funnel toward a 'buy' position. This is exactly where you want them to be, and it is the best opportunity to close a sale.
The 'STAY ready' correlation is that you must always have something loaded into – and circulating through – the top of the funnel.  No matter where you want them to go, whether it's to a landing page or URL or picking up the phone, remember the nature of what you're doing is a cycle.  Bottle after bottle, you need to keep loading the funnel with ketchup.  I'm not in love with the ketchup reference, but I think you know what I mean.  You never want to get caught without something in that funnel – stay ready to execute.
The top of the funnel is exciting because it not only represents sales opportunity, but when correctly nurtured the names you add can serve as a secondary lead generation source.  Until a prospect becomes a customer, or you exit them from the funnel for one reason or another, take advantage of your ability to reach out to them, communicate with them, and understand what you need to have at the ready to move them closer to a 'buy' position.
We have Direct Mail coaches standing by to inspire new ideas, educate you on our proven strategies, and guide you toward success.  Set up a free coaching call with us to start filling the Top of the Funnel!  Jokes are optional.
#GrowGetEm!