Captivate and convert more customers by including video on your postcards!
Vidcards™ are a new mind-blowing marketing experience that brings your business to life. By adding captivating video and Augmented Reality technology to your postcard marketing, your perfect customers become completely immersed into your buying experience.
The USPS found that consumers were 135% more likely to purchase a product they viewed through Augment Reality video direct mail than a product they saw in a traditional advertisement.
Source: Centric Digital: eMarketer 2017
• Skyrocket response rates
• Stand out from competition
• Share in-depth messages
• Engage and retain customers
• Customers will show others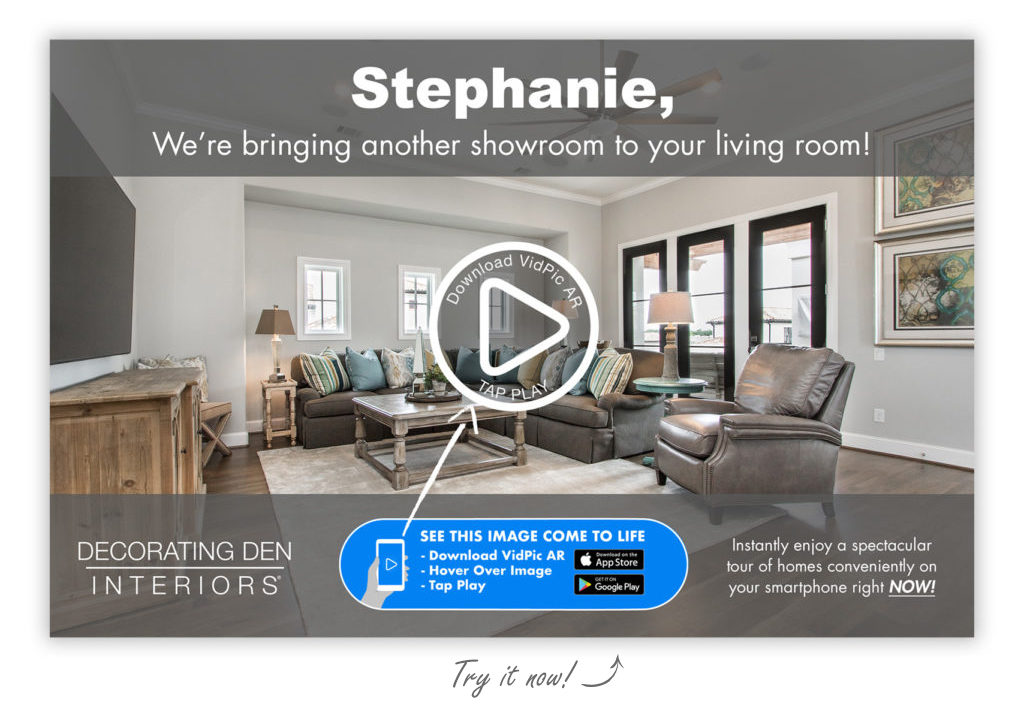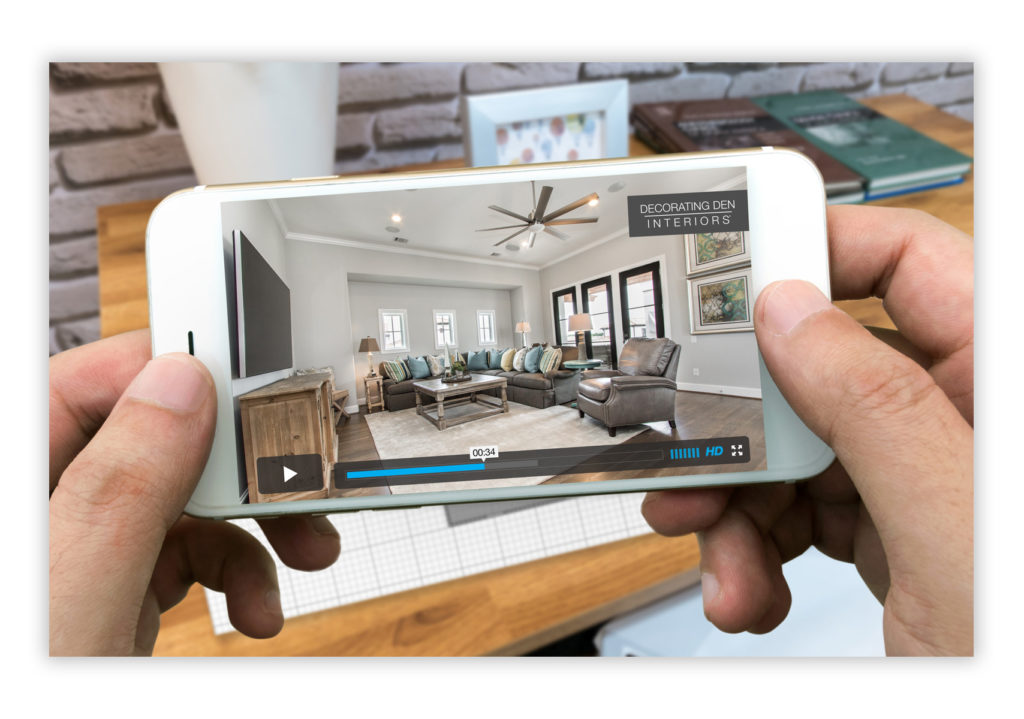 Why your customers love it:
• Enrich their design experience
• Entertaining way to engage
• People buy from video
• Making more informed decisions
• Get discounts and rewards through engagement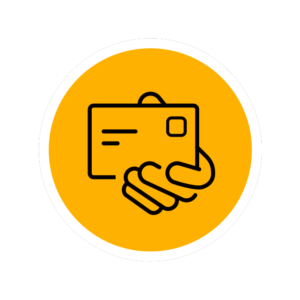 Customer Receives Postcard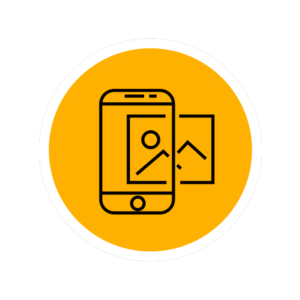 Download App and Hover Over Image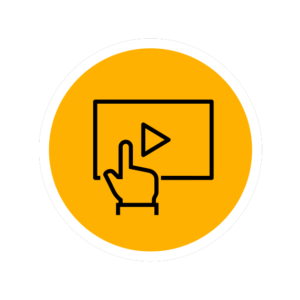 Enjoy the Buying Experience!
• Postcard Marketing Coaching Session
• Customer Profiling Research
• Mailing List Creation
• Postcard Graphic Design
• Video Postcard Programming
• Thick Postcard Stock
• Full Color Digital Printing
• Fast 48 Hour Mailing
• Standard or 1st Class Postage
• 100% Mail Tracking